We give organizations the ability to reach everyone, even those without corporate accounts.
When asked to sign in to your Web Portal or mobile app, you'll have the choice to use your work account or your social account (Google, LinkedIn, Facebook, Apple, MS Live). You can only use your social account if your email has been granted access. Learn how to sign in and which account to use.
The process remains the same whether you are logging to your Web Portal or your branded Mobile App. After successfully signing in, we will automatically redirect you to your organization's portal.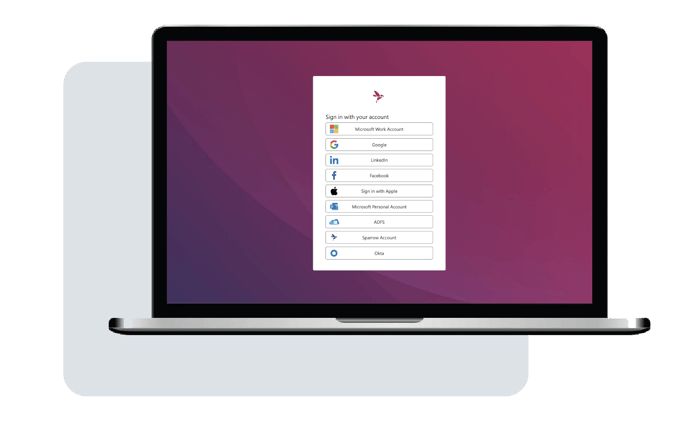 Take note!
If you are using MS Teams or MS SharePoint, you will be automatically able to install and/or access the Sparrow Connected apps after signing in with Microsoft—without selecting any of these options. MS Teams and MS SharePoint uses your Microsoft Work Account by default.

If you are using Okta and your organization's Okta directory is synced with Sparrow, you can access the Sparrow portal directly from your Okta dashboard. Learn more about logging in with your Okta account.