User Management & Permissions
User Management Activity Log
All user management activities are tracked and they can be accessed through the User Management Activity Log. The table shows you: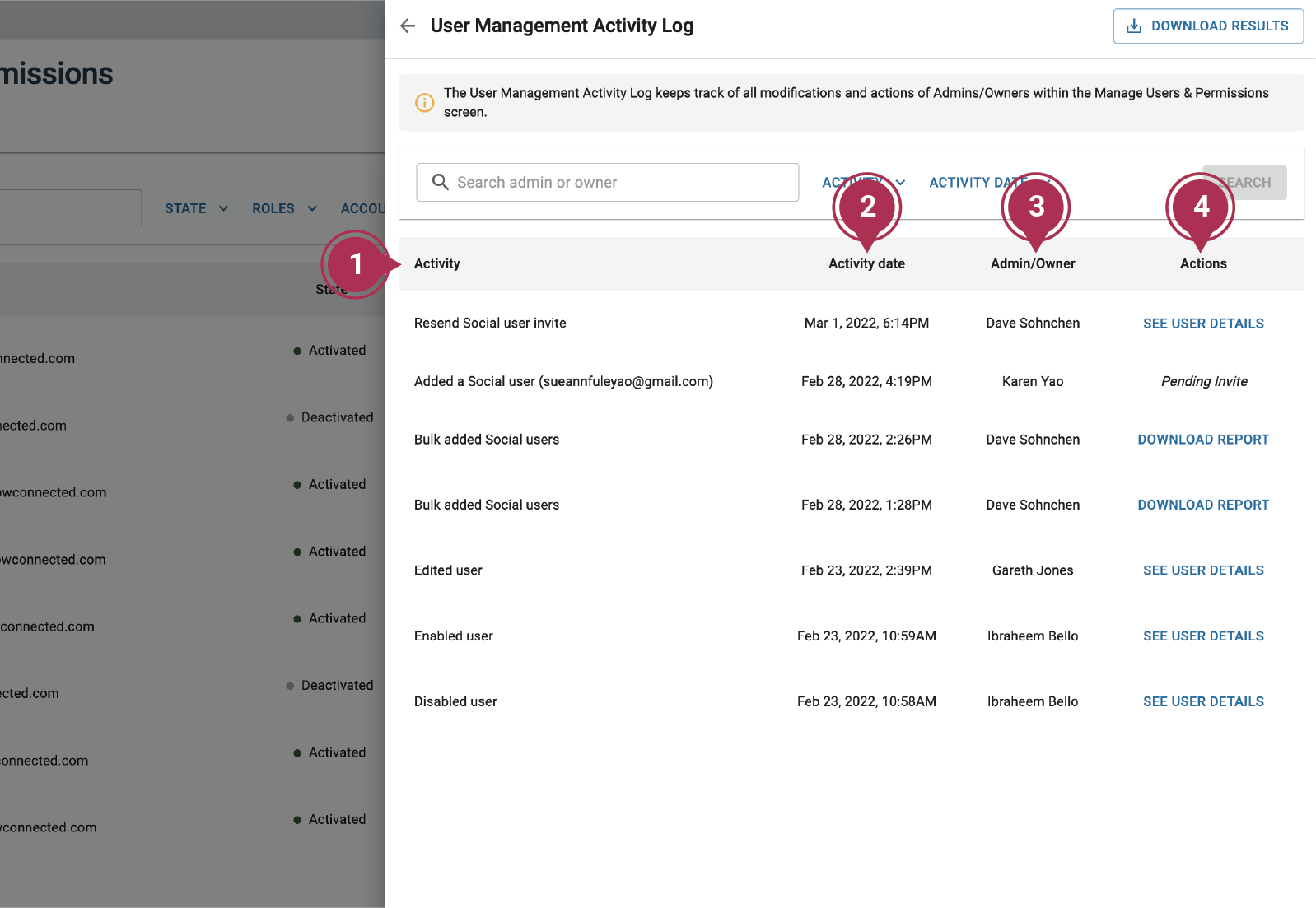 Activity. One one the following:

Adding one Social user
Adding one Sparrow user
Bulk adding Social users (sending mass social user invites)
Bulk adding Sparrow users (importing a CSV file and assigning User IDs in bulk)
Editing a user (including modifying their profile details or their roles)
Deactivating a user
Reactivating a user
Deleting a user



Activity date. Records when the action took place.
Admin/Owner. Tracks who performed the action.
Actions. Shortcuts that help you verify or modify the action.
You can also download the data or search and filter for specific activities: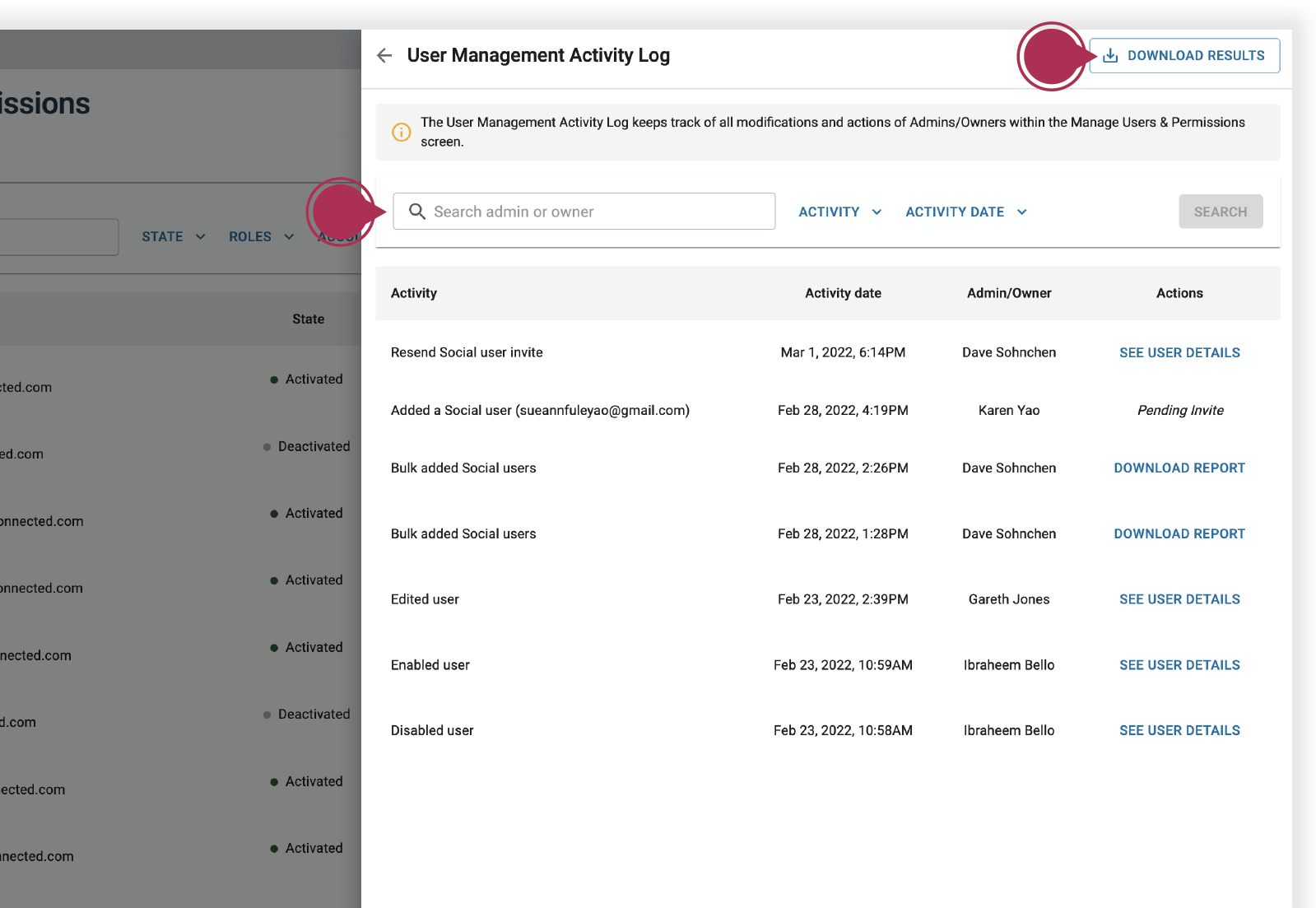 How to get there
Only Owners/Admins can access these activity logs.
Sign in to your portal
Go to the Admin Portal
Click on "Users and Permissions" on the navigation
Go to More Options > User Management Activity Log