User Management & Permissions
Managing User Invites
When a sparrow or social user has been added and invited, the Manage User Invites screen is updated with the new user invites. This screen allows you to manage, remove, or resend the User Invites.
Only Owners/Admins can manage social & Sparrow user invites. To visit this list:
Sign in to your Admin Portal
Click on 'Users and Permissions' on the navigation
Go to More Options > Manage User Invites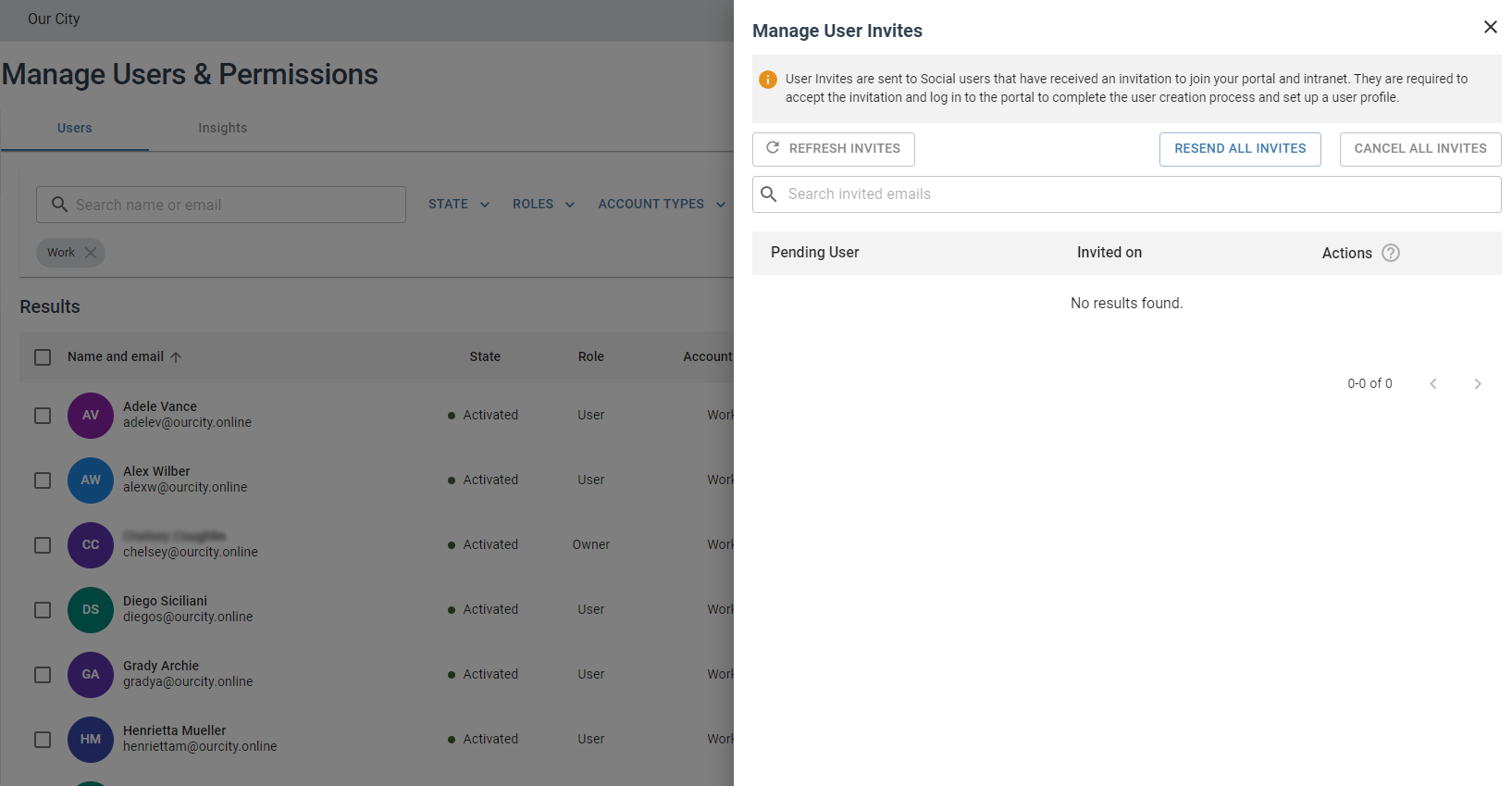 Learn more about what happens after you add a new sparrow or social user.